No Minimum Orders*
Fast turnaround*
No Setup charges
Top Quality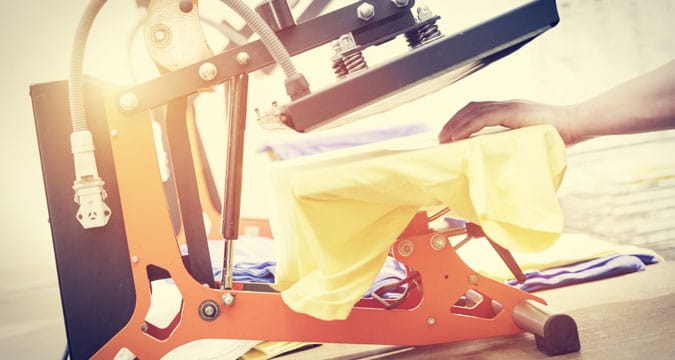 Power Apparel is outfitted with the newest, most up-to-date equipment there is. We want to print all your grand ideas! To do this we have a huge variety of options available to you. We invite you to visit our showroom in Cloverdale, BC so we can work with you to get exactly what you want for your special garment or promotional product.  Our state of the art equipment and our awesome design services ensure that we can provide quick and the highest quality turn-around for any project you can come up with! Let your imagination be your limits.
Visit Us
"Creativity is contagious, pass it on." Albert Einstein
We provide custom printing for t-shirts and other promotional materials using the following printing methods:
Direct-to-Garment (DTG) Printing
Vinyl Heat Transfer Printing
Dye-Sublimation Printing
Direct to Garment (DTG) Printing
Direct-to-Garment or DTG Printing means that we print your images directly onto the garment. The t-shirt goes right on to the press and the printer brings your idea to life. This process allows you to have high quality, full colour designs at an affordable price. DTG printing offers extensive colour options that can be easily customized and allows you to print on demand.
Request Quote
Vinyl Heat Transfer
Do you have simple graphics, shapes or numbers that make up your design and want to have clever effects, like glitter, foil, or glow in the dark? Then let us use Vinyl Heat Transfer to get you the look of screen printing but with the ease of a printer. Vinyl comes in a wide range of finishes, matte, glossy, or speciality, like foil, glitter or velvety.
Request Quote
Dye Sublimation
Dye Sublimation printing uses heat to imprint dye into full colour and photo quality images and prints those images onto both fabric and rigid materials, such as plastic, cards or paper.  This type of printing yields beautiful and permanent colours that are embedded in the materials or fabric, rather than just printed on the surface, resulting in high quality and lasting prints.
Request Quote